Electrophoresis, also called cataphoresis, is an electrokinetic phenomenon of charged particles moving in DC electric field. It is a separation method or technique rapidly applied in the life science industry for DNA, RNA, and protein analysis.

Through years of development, starting from the Tiselius electrophoresis cell, now people have developed various electrophoresis methods or techniques, such as paper electrophoresis, cellulose acetate film electrophoresis and gel electrophoresis, which are all kinds of electrophoresis with support media. People consider a variety of factors to systematically classify the electrophoresis techniques as the following table.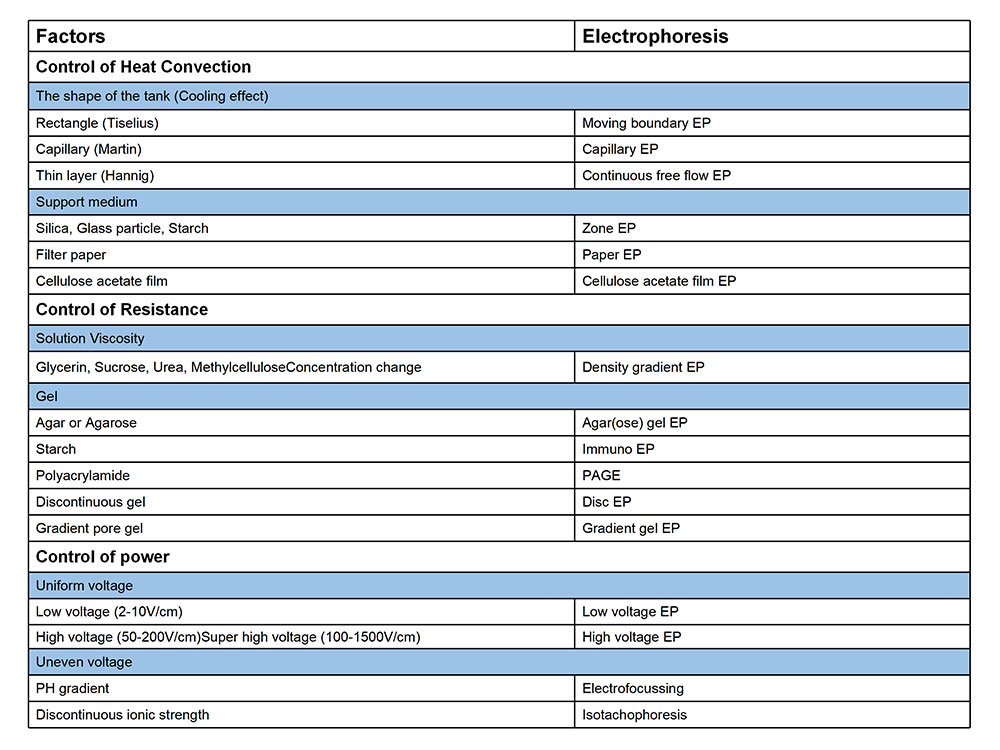 In correspondence of these electrophoresis techniques, people have manufactured all kinds of electrophoresis apparatus to run electrophoresis. Beijing Liuyi Biotechnology Co.Ltd, founded in 1970, is the leading and the biggest professional manufacturer of electrophoresis apparatus. The company has researched and developed electrophoresis apparatus since1980. Now the company has a range of product lines concerning electrophoresis, like electrophoresis cells (tanks/chambers), electrophoresis power supplies, UV Transilluminators, and gel document & analysis systems etc.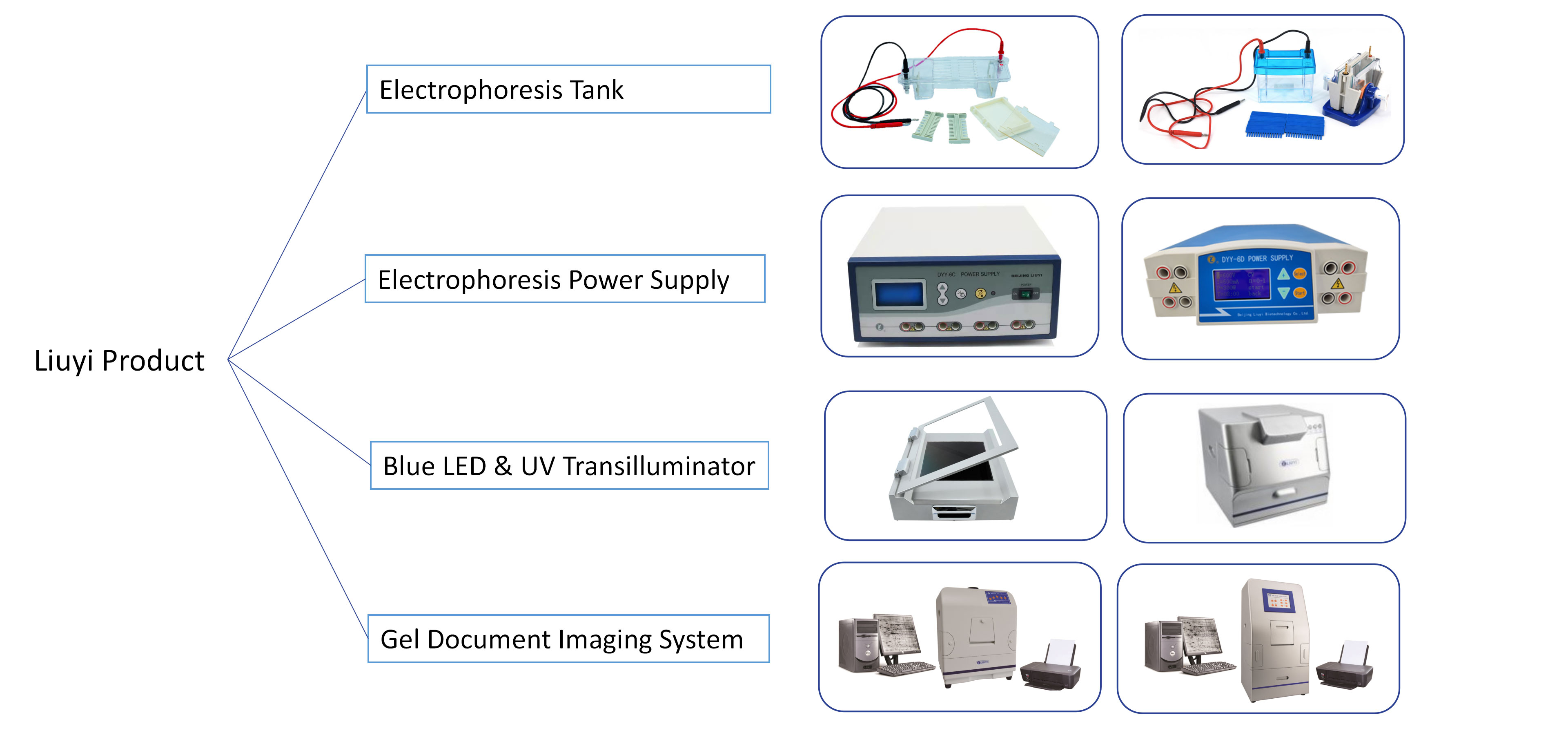 Except produce our own brand "LIUYI" products, Liuyi Biotechnology also provides OEM service for customers. With good reputation, reliable quality, and craftsman spirit, we provide our customers with excellent services. You can trust us!
We are looking for partners, and you are welcome to contact us no matter for LIUYI products or OEM electrophoresis products.
For more information about us, please contact us by email [email protected]
---
Post time: Oct-18-2022